Downhill Bike Full Day Child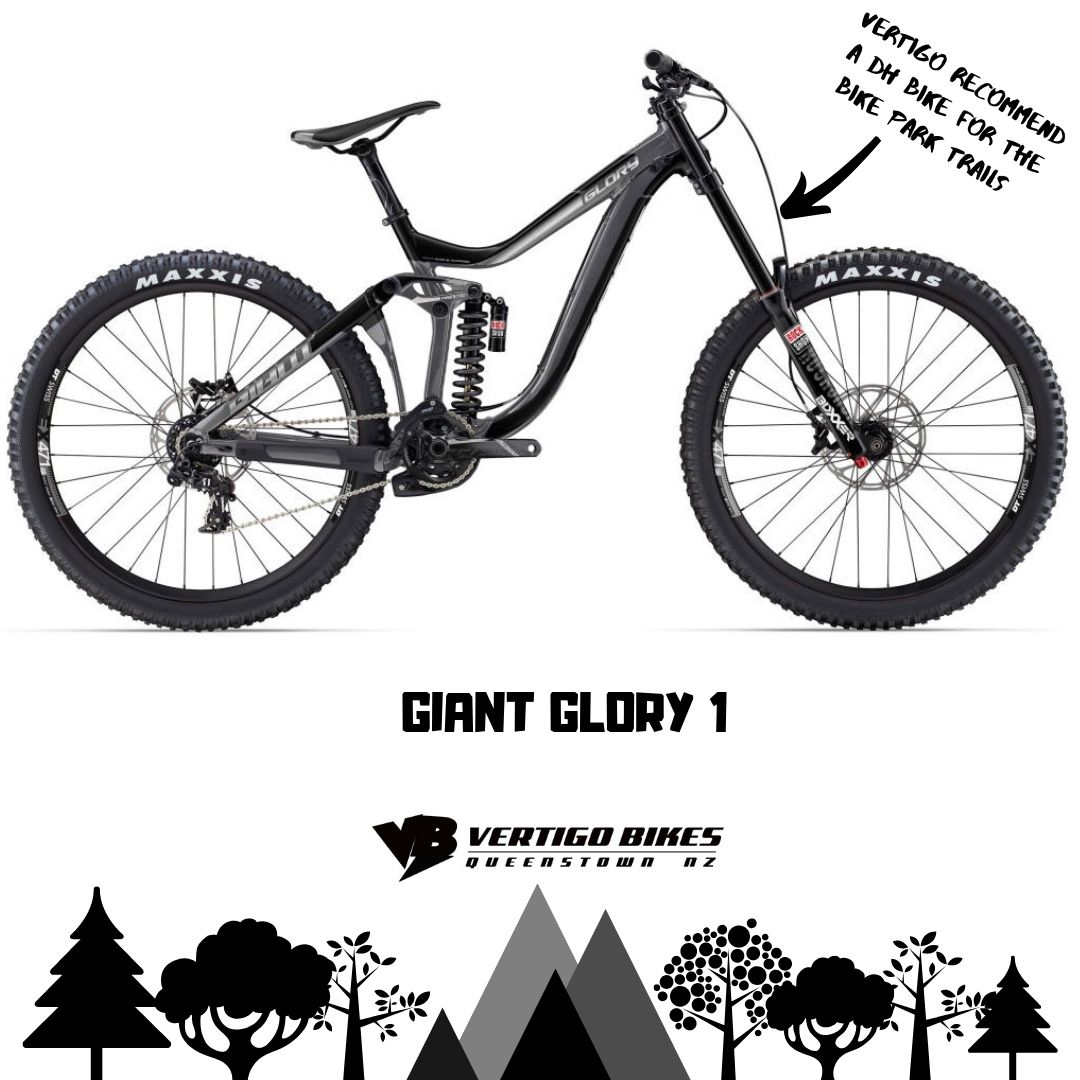 Vertigo's recommended way to ride the Queenstown Bike Park is to take a top end, professionally maintained DH bike! The park trails are fast and rough and for the most part, pretty steep. A Giant Glory DH bike will make riding the DH trails safer and give you more confidence. Superior suspension, brakes and geometry over an enduro style bike.
We have the awesome Giant Glory 27.5 1 as our main rental bike in shop this season. Boxxer fork equipped with the bump eating Charger Damper system, its crazy how good this bike is. You wont find a better specced rental bike in town or one that is so well maintained. Actually yes you will, our Pro-Spec DH rental! Take out one of our $9000 Carbon Fibre Giant Glory Advanced 0's and see what is like to ride the best of the best in downhill bike technology.

Come with a full face helmet, knee pads and elbow pads as standard.

Multi Day Discounts - automatically applied when you book online.
3-5 Days - 10%
5+ Days - 15%