Kids Specific Full Suspension Full Day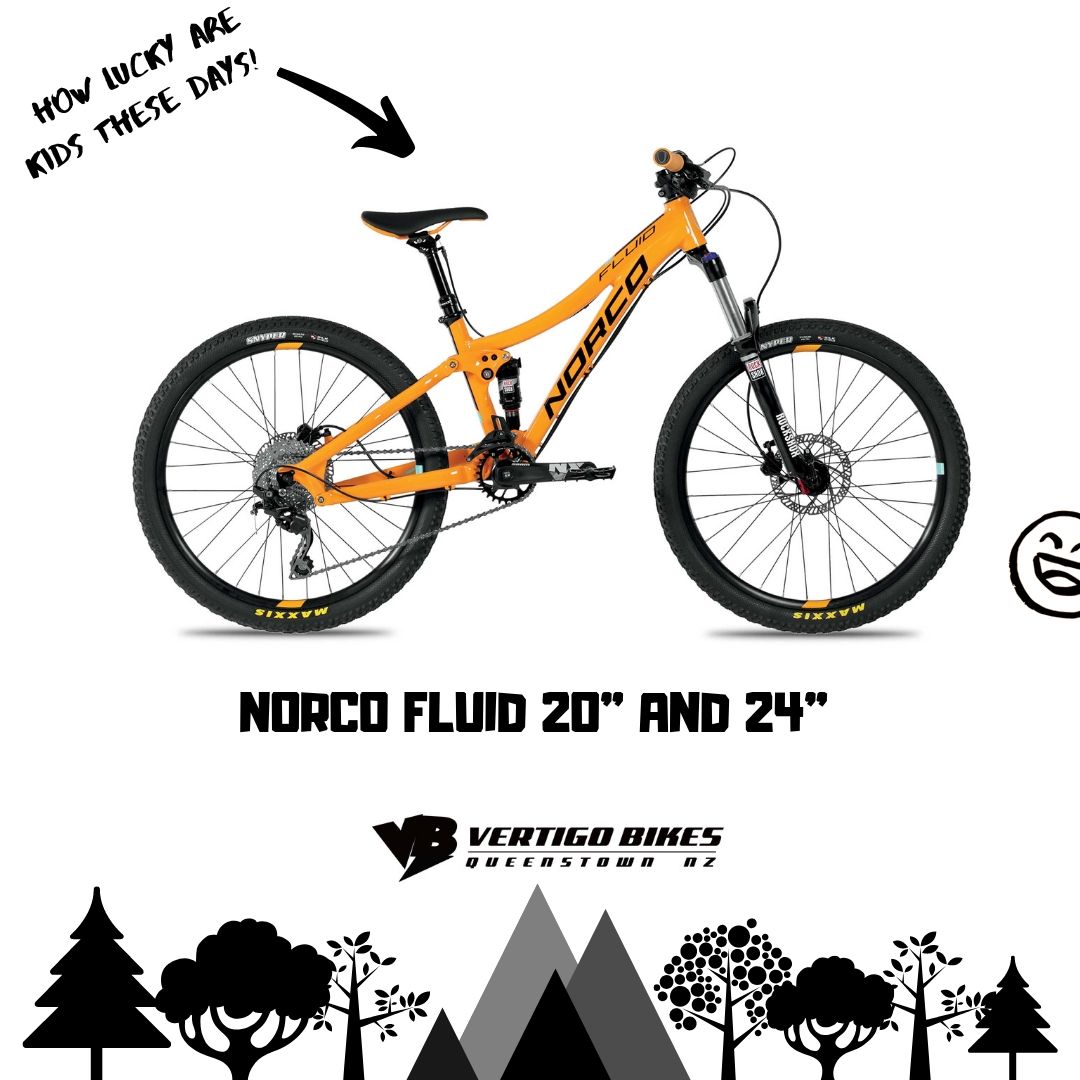 How cool are kids bikes these days! Full suspension kids bikes have come along way and we had to have some to offer to the younger rippers that want to rid the bike park trails!
We have Norco Fluid 24" and 20" wheeled kids full suspension bikes available to hire. We have kids sized full face helmets and body armour too (all included in the price of the rental).

Multi Day Discounts - automatically applied when you book online.
3-5 Days - 10%
5+ Days - 15%