Pro Spec Carbon DH Bike and Lift Pass Combo Full Day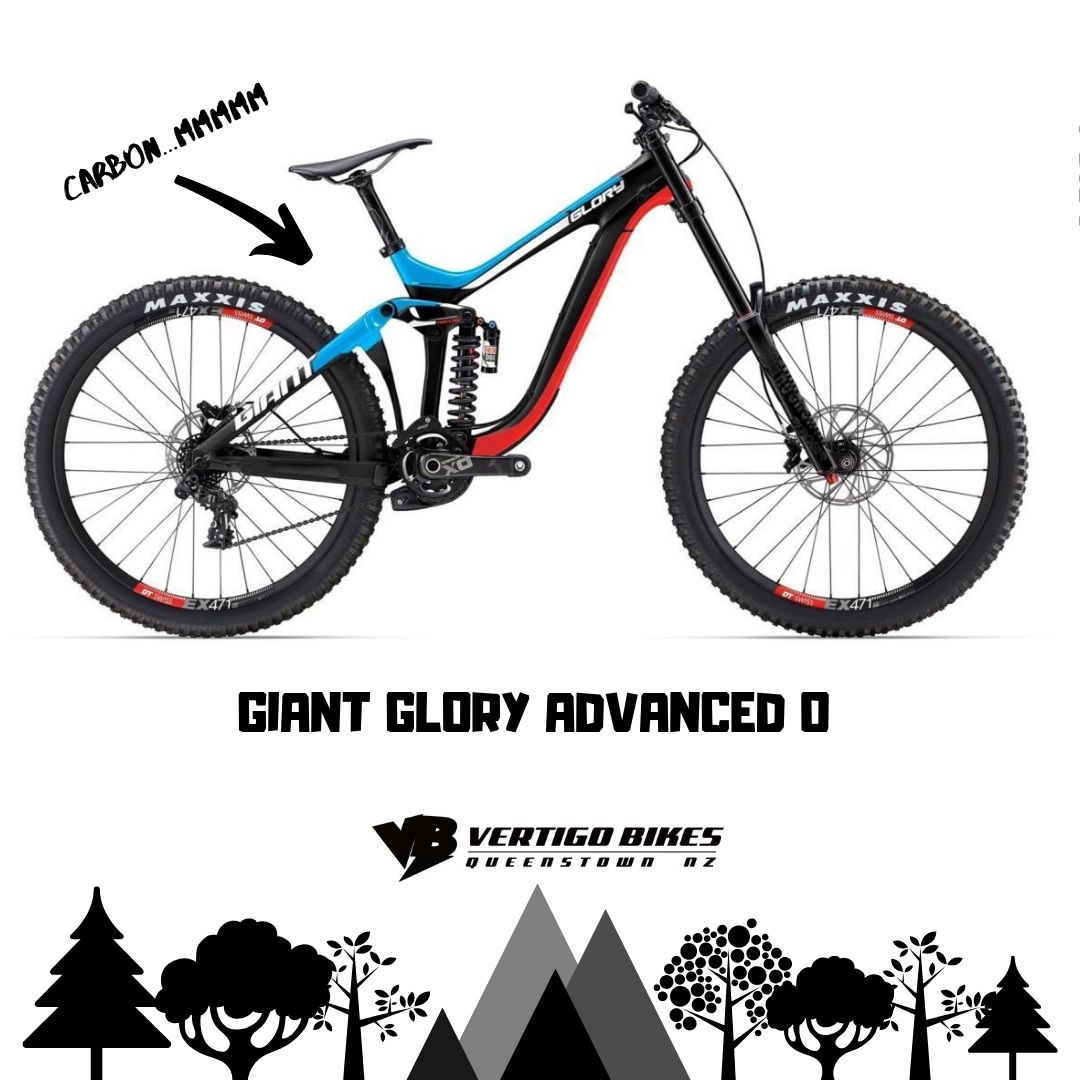 Durata: 8 Ore
Luogo: Queenstown
These are the ultimate top-of-the-line DH bikes from Giant:

Giant Glory Advanced 0 - Carbon fibre, race spec bikes that the Pros are riding on the World Cup Circuit retailing at around $9,000 each!
Our Pro-Spec bikes include 100% full face helmet, gloves, goggles, knee pads and elbow pads.
If you want to book these bikes for more than one day of riding in the Bike Park, you can book them as a seperate item on this site and then buy your lift pass seperate. We only sell full day passes. There are other pass options which you need to purchase through Skyline Mountain Biking.
*A child is up to 14 years old.