Santa Cruz Megatower C 29 Size Large Half Day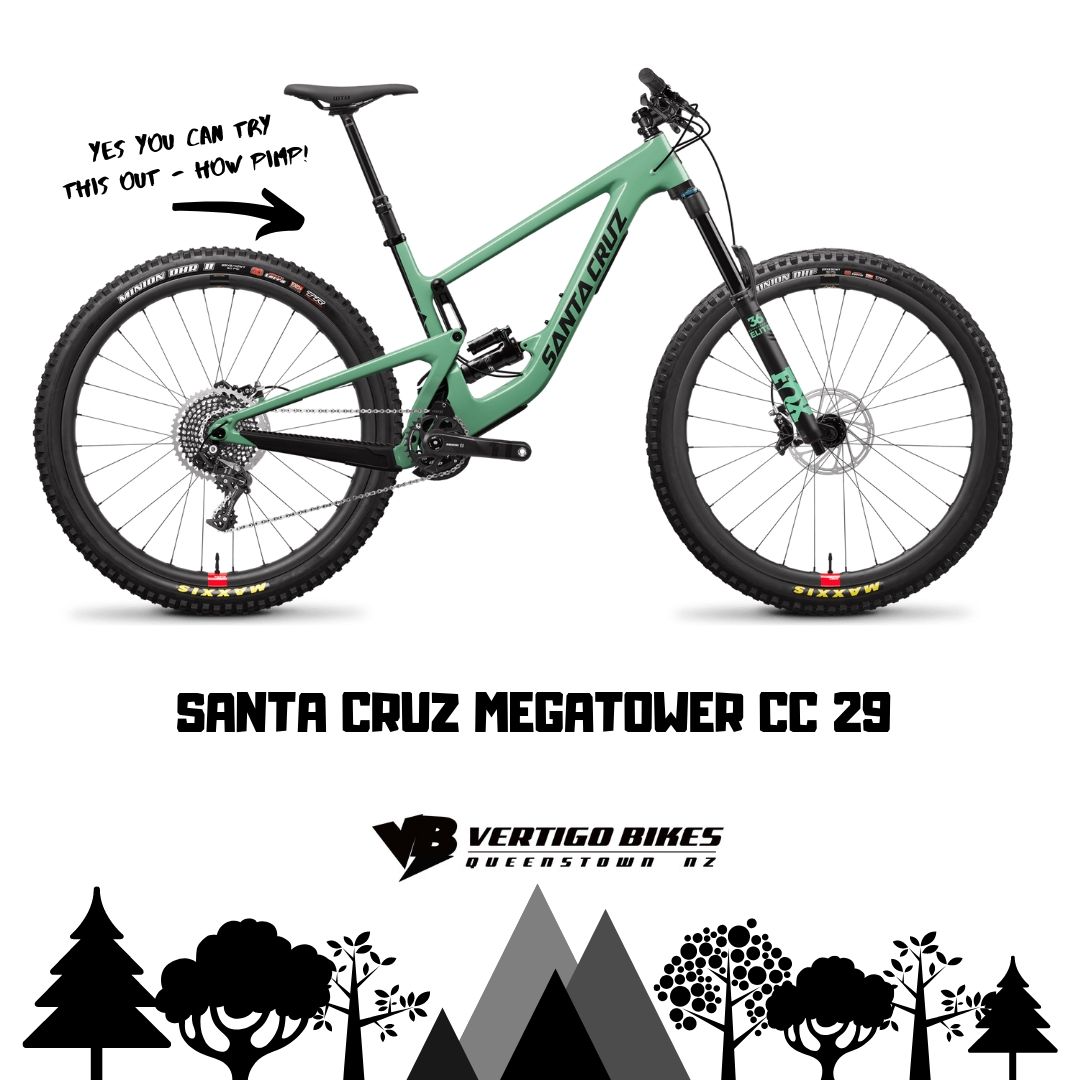 Продолжительность: 4 час.
Место встречи: Queenstown
Demo this stunning machine for the day, or several days, but beware you may just want to buy one if you do!
The new Megatower is no slouch, designed for racing enduro at the highest level, if you like to ride hard and fast then this is the bike for you.
Try the best at Vertigo this summer!
There is only adult prices on these bikes.
Bike includes helmet, gloves, knee pads and elbow pads.